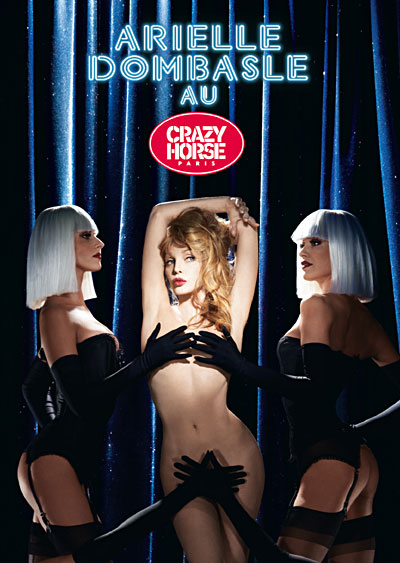 The
Crazy Horse
is a Paris cabaret known for its stage show performed by nude female dancers.
The Paris Crazy Horse occupies a portion of a traditional Parisian building at 12 Avenue George V. It was opened by Alain Bernardin in 1951 and personally operated by him for decades until his death by suicide in 1994.
Along with its dancers, the Crazy Horse has also been a popular venue for other types of acts, including magicians, jugglers, and mimes.
Charles Aznavour
started in this cabaret, between two dance shows.
The Crazy Horse is releasing a new
DVD featuring Arielle Dombasle
dancing and singing.
Arielle Dombasle
performed at the famous cabaret on February 2007.
Via Wikipedia.org